| | |
| --- | --- |
| This week-end DVD backlog is consecrated to Jim Jarmusch. I bought these films almost two years ago and never took time to watch them ! How crazy am I ??? | |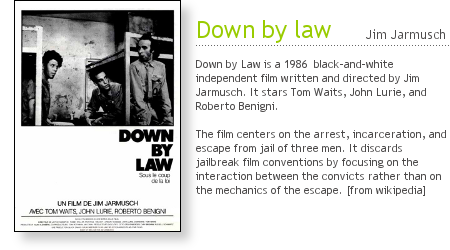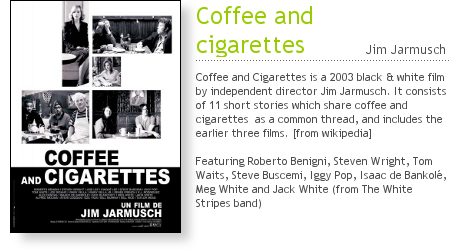 Bill Murray, Iggy Pop & Tom Waits. Nothing can be better than that. Well.. maybe except a 25 year old single malt Speyside.
I've been listening to Tom Waits' Downtown train all week-end. Best song ever.