| | |
| --- | --- |
| So, I did a little gardening this summer for my parents, while they were on holidays for a few weeks. Every other day, I managed to fill a full basket of fresh veggies: tomatoes, eggplants, cucumbers, … Cool ! | |

So, I treated myself with a few (mostly) veggie-based meals. Their garden produced quite a bit of tomatoes, cucumbers and green peppers. I started with a refreshing (yet spicy) gazpacho: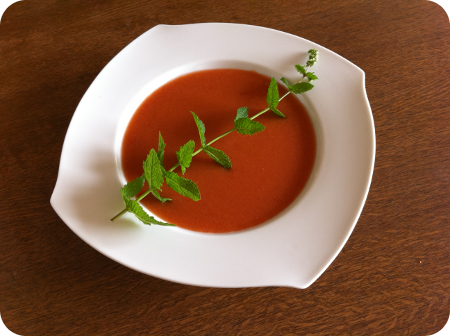 Actually, the garden gave so much tomatoes, I ended up with about 5 litters of gazpacho :p
The next day, I improvised a home-made veggie-meaty tartare (raw beef / eggplant / pine nuts), with a side of sauteed potatoes: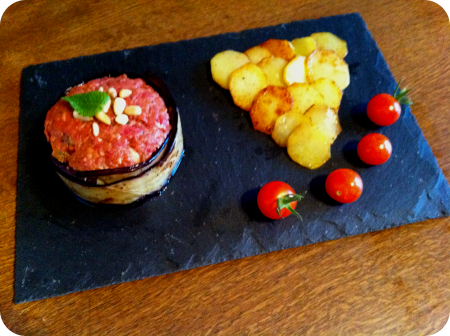 Then I tried a
crete
-style stuffed eggplant (eggplant,
feta
, tomatoes, onions, herbs, a dash of cinnamon):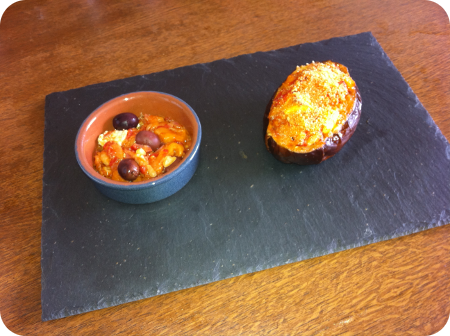 Since I had more tomatoes and eggplants (these grow at extreme speed !) than inspiration, I then cooked simple dish of pasta (with a little improvisation on the home made sauce):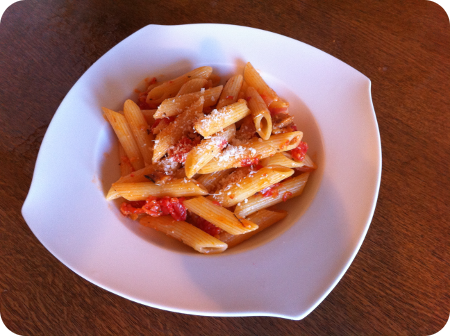 And, well, since I'm just like my mother and can't get the right dosage for pastas, a little gratin (béchamel, lardons, Fourme d'Ambert cheese) did the trick: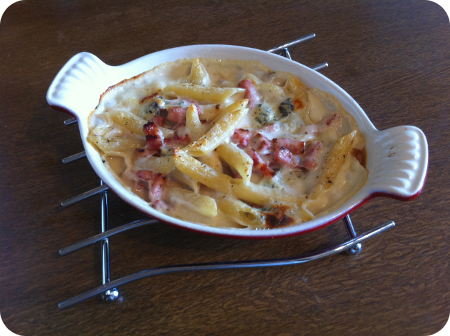 Fun !